each piece of jewelry is hand forged. intentionally made. created with the reminder to go after what you really want.
building community through kindness + togetherness no matter where we go, no matter who we are. each piece is a beautiful adventure partner, a reminder that you are not alone.
& with or without any jewelry at all...
YOU ARE BEAUTIFUL, TALENTED, WORTHY + MORE THAN ENOUGH
 just the way you are.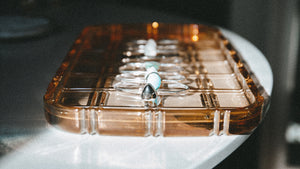 shop the roamer collection
roamers are for every day wear ☾
no matter the adventure or the routine, inside or out, jewelry from the roamer collection are staples here at NOMADS for a reason. meant to last, meant to sleep in, meant to swim in, meant to dream in.